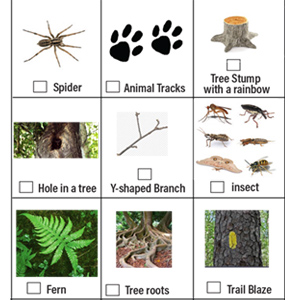 Scavenger hunts are a very popular game for kids. Want to liven things up with a fun activity that can be done on the trail? Send them on a scavenger hunt! Whether you have one child or a large group, it's an easy way to add fun to an ordinary day and beat the boredom blues. You can turn almost anything into a scavenger hunt! Scavenger hunts are fun! They add something extra to ordinary events and make them memorable! Click on the image to download now.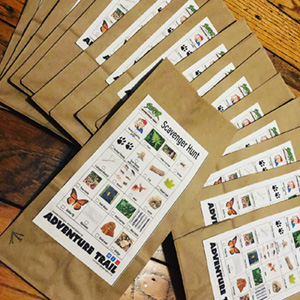 Download the printable PDF. Cut and adhere to a brown paper.
Bring along on your scavenger hunt.
If you have an Idea let us know! We would love to share it with all our friends! See your Scavenger Hut posted for others to enjoy!