Our Mission relies on the support of the community.
Donations to Bear Legacy is what makes it possible for us to continue on our mission. Whether if it's in support of our annual Family and Friends "Hike with Bear", current and future projects on Bear Adventure Trails, or our community involvement, we need your help.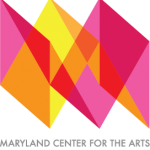 Donations made strictly to the Bear Legacy Adventure Trail will be 100% tax deductible through The Maryland Center for the Arts, which is a 501(c)3 nonprofit organization. Please visit the link below to make a tax deductible donation.